VANCOUVER, BC, April 25, 2023 /Realty Wire/ – RESAAS Services Inc. (TSXV: RSS) (OTCQB: RSASF), ("RESAAS" or the "Company"), is pleased to announce a new Partnership with the National Association of Realtors® ("NAR").
NAR is America's largest trade association, representing more than 1.5 million members.
"The real estate industry is inherently relational," said Tom Rossiter, CEO of RESAAS. "Real estate agents succeed when they leverage their networks to expand their opportunities. This is the foundation upon which RESAAS was founded. We are proud to partner with NAR to offer RESAAS's industry-leading technology platform to help Realtors® connect with each other nationwide to share knowledge, opportunities and referral business."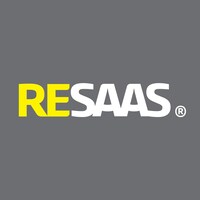 "We are thrilled to welcome RESAAS as a new REALTOR Benefits® partner," said Rhonny Barragan, Vice President of Strategic Alliances at NAR. "Our members rely on innovative tools like RESAAS's platform to grow their businesses. With its real-time updates and unique ability to offer Realtor®-to-Realtor® referrals, this partnership will be a valuable resource for our members."
NAR members will receive multiple touchpoints promoting RESAAS throughout the year, ensuring RESAAS stays top-of-mind as the preeminent source of new referral business, global listing exposure and real estate market data.
Under the terms of the 1-year agreement, RESAAS will generate recurring revenue from the sales of both RESAAS Premium and RESAAS Ultimate, the two paid-for monthly subscriptions offered by RESAAS. Real estate agents subscribed to RESAAS Ultimate benefit from real-time referral alerts and priority placement in agent searches, enhancing their opportunity to secure new business and increase transactions.
About NAR
The National Association of Realtors® is America's largest trade association, representing more than 1.5 million members involved in all aspects of the residential and commercial real estate industries. The term Realtor® is a registered collective membership mark that identifies a real estate professional who is a member of the National Association of Realtors® and subscribes to its strict Code of Ethics. For more information, please visit https://www.nar.realtor/.
About RESAAS Services Inc.
RESAAS is an award-winning global technology platform for the real estate industry. With over 500,000 real estate agents utilizing RESAAS in 160 countries, RESAAS enables real-time industry communication, delivers new business opportunities and captures unique real estate data. Some of real estate's biggest brands leverage RESAAS to provide business intelligence to real estate brokerages, franchises and associations. For more information, please visit https://www.resaas.com.
Disclaimer
The TSX Venture Exchange has neither approved nor disapproved the contents of this news release. Neither the TSX Venture Exchange nor its Regulation Services Provider (as that term defined in the policies of the TSX Venture Exchange) accepts responsibility for the adequacy or accuracy of this release.
The statements made in this news release may contain forward-looking statements that may involve a number of risks and uncertainties. Actual events or results could differ materially from RESAAS Services Inc.'s expectations and projections.
SOURCE RESAAS SERVICES INC.